Welcome to the 37th edition of Coding Jag brought to you by LambdaTest!👐
If debugging is the process of removing software bugs, then programming must be the process of putting them in" — Edsger Dijkstra
True that! Often in the process of development, you might have a bug slipping in. It might be minuscule in nature but can cause a series of issues in your software and some issues can be extremely fatal. The Boeing 787 bug is just one example of how it required a system reboot every 51 days or it could lead to total loss of control!
Fixing a bug takes 30 times longer than writing a code! 🤯 What is the solution to this? How can you write bug free code? These are the common questions you might have and would be expecting some magical solution to such problems. But the solution is a more obvious one - Ground Rules!
Find out more about these basic principles we need to focus along with some more amazing reads in this edition.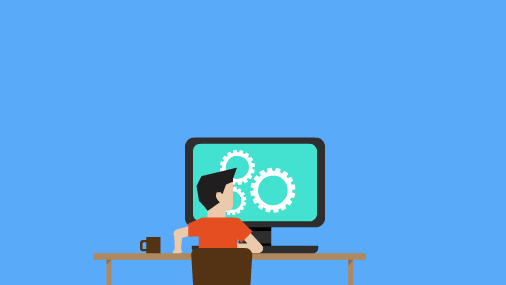 Every tester wants to better their techniques for testing and grow into an experienced tester. However, software testing is deeper than it looks on the surface. This blog covers the agile process and its terminologies that are an essential part of software development.
If you are a software tester the thumb rule would be to know the functionality of the software before testing it. Which means you need to have basic knowledge of how servers, apps, browsers communicate through API. Here are the 10 vital facts about API's you need to know.
We all know Github is not just a version control service. It's a lot more than that! It's a platform where developers contribute to the community. Here are the 25 ultimate resources that you cannot miss out.
Integration tests are usually done to verify your applications reliability, performance and to assess if they are functioning as expected to a user. To ensure that your application doesn't fall flat a well designed integration test can be invaluable. Read these 14 do's and don'ts and maximise your returns on testing!
Why is it so hard to write a bug free code? Well there isn't any silver bullet to this problem but the solution is more of an obvious one. Read the blog as Doug Foo shares some great facts on dev teams, processes and quality that can be your silver bullet in the long run.
---
Lazy load images is an excellent concept for improving website performance. In this blog Harish has discussed three methods for lazy loading, the hard way, the mediocre one and the ease one! Which one will you choose?
Is your team delivering not so optimal results? Well the first thing to check here is if there are efforts that are getting misplaced. Read the blog to understand the roots causes of mis-performance and how you can rectify it!
---
Here's the 80 QnA from the Applitool webinar on Playwright that was hosted recently. Due to a lack of time to answer live, Microsoft has managed to document and answer them all. Check it out!
BDD when done effectively can help companies create a competitive edge as a collaboration between technical and business teams gets seamless. In this blog understand how Cucumber Junit Runner works and facilitates the tests.
Read the blog to understand different types of wait in Selenium Webdriver, learn how to implement them with Python and also deep dive into other types of Selenium waits in Python.
This article explains how to set up and run your Appium Tests on multiple virtual devices on mac operating systems. There is a guide for Windows operating systems too!
Learn how using Cypress and NodeJs you can perform API tests as Bruna takes you through this well-written guide to get started with API testing.
---
In this episode, Seb Rose and Gaspar Nagy, authors of the new book Formulation: Document examples with Given/When/Then, explain how all stakeholders need to be involved in creating a product's specification.
This video is the next part of the LambdaTest XUnit Tutorial for Beginners. In this video, Anton Angelov has explained how to set up XUnit.net with Visual Studio along with how to write and run your first xUnit test.
In this episode, Rayan Howard from How QA shares his suggestions for leveraging Playwright for end to end testing using Python.
---
24 hours of Software Testing & Quality Goodness! 12 Talks, 2 Discussions, 2 Ask Me Anythings, 1 TestBash Revisited, 6 Hosts, 6 Ten-Minute Talks, and the famous 99-Second Talks. Book your ticket for TestBash Home 2021 by the Ministry of Testing, an online event to be held on June 18-19 2021.
---